How To Use These Resources
Online activities are expensive to buy, so during the lockdown Mr Armstrong has been developing resources for all teachers and students to use.
To run these you will need PowerPoint and it is crucial that you enable the macros otherwise the coding will not be able to work!

Please note that if you are using Office 365 that you will need to run the PowerPoints via the desktop applications (and not directly in the Office 365 online window).
---
TRADITIONAL PAIRS MATCH-UP

!
This is a traditional pairs game that can be played as a one or two player game!

You can make your own game by changing the slide at the end. Remember that at least one textbox or image must be placed on each yellow rectangle.

Click here
to download!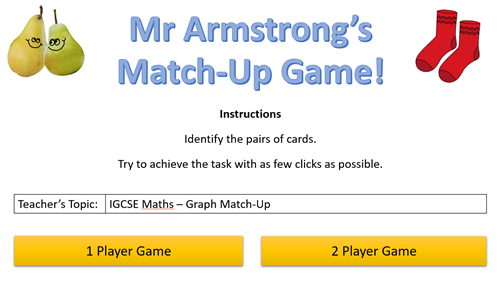 ---
This resources lets an educator create an activity where the player must place the labels in the correct position. This includes the use of drag and drop to place the labels in the right position - have you ever seen this being done with PowerPoint before?

I note the drag and drop only works if the Windows operating system is used. However, the program also includes a click and select version which will work with all operating systems (i.e. Macintosh).

Click here
to download!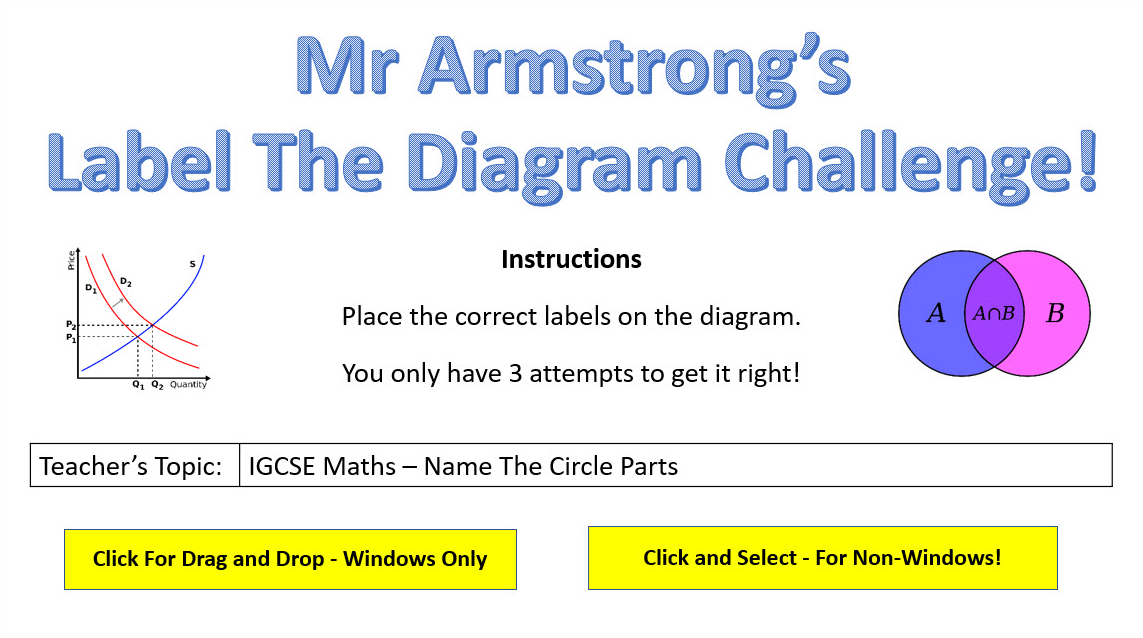 ---
All teacher's need to sort out their terms and definitions to be used for each lesson. The teacher needs to enter in their terms and defintions into the input table and this resource will create a variety of slides which can either be copied into your own lesson PowerPoint or the PowerPoint itself can be run as an interactive match-up!



Click here
to download!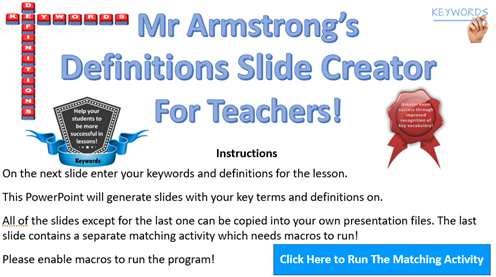 ---
This activity is a perfect copy-cat of a well-known online activity. Mr Armstrong likes playing the game so much he had to make a version for himself!
Of course the advantage of this version is that you can make your own games! To do this you need to enter text in the tables at the end. You need a minimum of ten pairs of answers and the program can accept up to 61!



Click here

t
o download the program!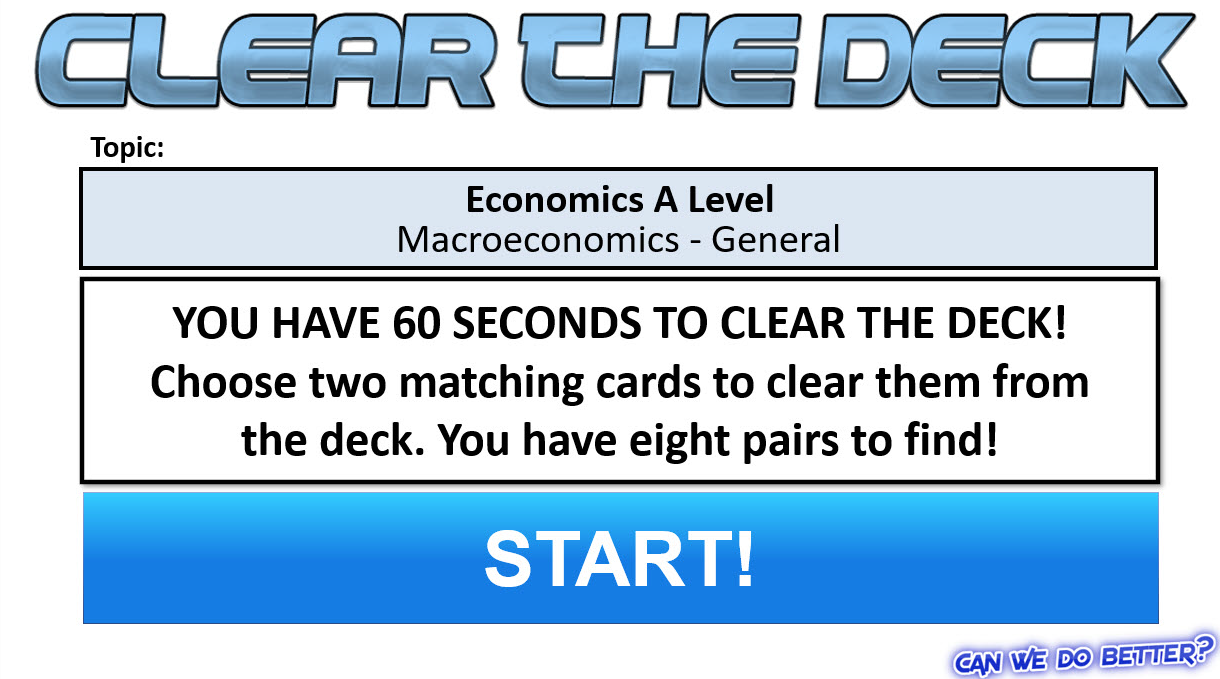 ---